Guatemala, September 2018- Waxhaw
Sep 23 2018 - Sep 29 2018
Guatemala City, GT
Opportunity Overview
Welcome to the September 2018 Forest Hill Guatemala Trip page!
Our group from Forest Hill Church Waxhaw will be traveling to Guatemala City to serve with Lemonade International. This AIM partner is facilitating community development in Guatemala City by building deep relationships with the marginalized, identifying the inherent worth in each person, and finding sustainable ways for the community to take ownership in development efforts. Their programs include three academies, a business incubator that helps local businesses thrive, and community relief efforts that help to meet the urgent, unexpected needs of those who are most vulnerable in the community. Please join this trip or donate to help each of us go deeper in Christ as we follow His command to be His Church.
Trip Focus:
This team will specifically be serving Lemonade International's academies, by working alongside the teachers, helping the students, and most importantly, taking the time to listen and learn from the people of the community. This trip will be led by Michele Stuart and team meetings will be held in the Waxhaw area.
Forms and Donations:
Please view the form tab below for the required forms and deadlines for this trip. All forms can be filled out online.  
Online donations can be made to specific team members through ServiceReef. There is a 4% credit card processing fee for all online donations. You can also drop off check donations at the front desk of the South Park campus or mail them to:
Attn: GoGlobal
Forest Hill Church
7224 Park Road
Charlotte, NC 28210
If you have any questions, please email GoGlobal Trip Coordinator, Alison Reilley at Alison.Reilley@foresthill.org. 
Stories Tell your story
No stories have been posted for this opportunity yet.
Cost: $2,000.00 due 9/13/2018
Application Fee: $110.00
| Milestone | Amount | Due Date |
| --- | --- | --- |
| Non-refundable Deposit—Due with application submission | $110.00 | 6/23/2018 |
| 25% Funds—Due 2.5 months before departure | $500.00 | 7/8/2018 |
| 50% Funds—Due 2 months before departure | $1,000.00 | 7/23/2018 |
| 75% Funds—Due 1 month before departure | $1,500.00 | 8/23/2018 |
| 100% Funds—Due 10 days before departure | $2,000.00 | 9/13/2018 |
| Name | Description | Location | Date | Required? |
| --- | --- | --- | --- | --- |
| Michele Stuart | September Guatemala trip | Forest Hill Church -green room | Aug 12 2018 12:30 PM - 2:30 PM EDT | Yes |
| Michele Stuart | September Guatemala Trip | TBD | Sep 16 2018 12:30 PM - 2:00 PM EDT | Yes |
| Form | Description | Due Date | Required? |
| --- | --- | --- | --- |
| Scanned Copy of Valid Passport | If you haven't done so already, please add your passport information to your ServiceReef profile. This will help us to streamline our trip processes as we work to move everything online. Please see the PDF for step-by-step instructions. Even if we have your passport on file from a previous trip, we will need you to add this information. | 6/23/2018 | Required |
| FHC Waiver | The FHC liability waiver must be completed for every trip, regardless of past participation. | 6/23/2018 | Required |
| Lemonade International Liability Waiver | The Lemonade International Liability online form must be completed for each trip, regardless of past participation. | 6/23/2018 | Required |
| Background Check | A new background check is required for all trip participants. | 6/23/2018 | Required |
Must have a valid passport that does not expire before March 29, 2019
Apply for the trip and pay the $110 non-refundable deposit

Fill out the forms under the Forms tab

Create personalized trip page

Complete online waiver with Lemonade International http://www.lemonadeinternational.org/liability-release-form-adults/

Check the CDC website for updated information on recommended immunizations http://wwwnc.cdc.gov/travel/

Commit to attending 6-8 team meetings, including the debrief meeting after the trip returns

Participate in at least 1 local serve project with your team

Make sure 100% of all trip fees are submitted 10 days prior to departure
Fundraising Goal:
$2,000.00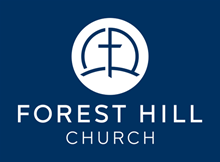 Contact Info
Alison Reilley
Share