Haiti Family November 2018
Nov 20 2018 - Nov 24 2018
Titanyen, HT
Opportunity Overview
Welcome to the November 2018 Family Haiti Trip page!
Our group from Forest Hill Church will be traveling to Titanyen, a village just north of Port-au-Prince with 13,000 residents, many of which resettled in the area after the earthquake. Our AIM partner, Mission of Hope, meets the physical and spiritual needs of the local communities by providing education about better hygiene, meeting the immediate physical needs of the village, and helping the church to play an integral part of empowering the community. Please join this trip or donate to help each of us go deeper in Christ as we follow His command to be His Church.
Trip Focus:
This is a FHC family trip and is open to families with children over the age of 8. The team will serve alongside Mission of Hope by helping with several community development projects, which may include repairing and restoring homes and churches, building latrines, helping to promote sustainable agriculture in the community, and hosting a kids club. This family trip will be led by Deanna Lee. This trip will be forming with leadership from the Ballantyne campus and team meetings will be held in the Ballantyne area.
If you have any questions, please email GoGlobal Trip Coordinator, Alison Reilley at [email protected]. 
Please drop off all check and cash donations to the front desk of the South Park campus or mail them to:
Attn: GoGlobal
Forest Hill Church
7224 Park Road
Charlotte, NC 28210
Stories Tell your story
No stories have been posted for this opportunity yet.
Cost: $1,400.00
Application Fee: $110.00
| Milestone | Amount | Due Date |
| --- | --- | --- |
| Non-refundable Deposit—Due with application submission | $110.00 | 8/20/2018 |
| 25% Funds—Due 2.5 months before departure | $350.00 | 9/4/2018 |
| 50% Funds—Due 2 months before departure | $700.00 | 9/20/2018 |
| 75% Funds—Due 1 month before departure | $1,050.00 | 10/20/2018 |
| 100% Funds—Due 10 days before departure | $1,400.00 | 11/10/2018 |
| Name | Description | Location | Date | Required? |
| --- | --- | --- | --- | --- |
| Haiti Family Trip Parent Meeting | It's our 1st trip meeting! During this meeting, we will be reviewing all details, timelines, requirements, & questions you may have. Because of the nature of the meeting, this meeting will be for parents. However, you're kids & students want to attend, they can. | Forest Hill Church - Ballantyne Offices. Drive to the back of the YMCA and you will see the black FHC awning over glass double doors. | Jul 29 2018 2:00 PM - 3:30 PM EDT | Yes |
| Haiti Family Trip Meeting #2 | | Forest Hill Church - Ballantyne Offices. Drive to the back of the YMCA and you will see the black FHC awning over glass double doors. | Aug 19 2018 2:00 PM - 3:30 PM EDT | Yes |
| Haiti Family Trip Meeting #3 | | Forest Hill Church - Ballantyne Offices. Drive to the back of the YMCA and you will see the black FHC awning over glass double doors. | Sep 23 2018 2:00 PM - 3:30 PM EDT | Yes |
| Haiti Family Trip Meeting #4 | | Forest Hill Church - Ballantyne Offices. Drive to the back of the YMCA and you will see the black FHC awning over glass double doors. | Oct 21 2018 2:00 PM - 3:30 PM EDT | Yes |
| Haiti Family Trip Packing Party | | Forest Hill Church - Ballantyne Offices. Drive to the back of the YMCA and you will see the black FHC awning over glass double doors. | Nov 18 2018 2:00 PM - 3:30 PM EST | Yes |
| Form | Description | Due Date | Required? |
| --- | --- | --- | --- |
| FHC & MOH Liability Waiver | The FHC & MOH liability waivers must be completed for every trip, regardless of past participation. | 8/20/2018 | Required |
| Scanned Copy of Valid Passport | If you haven't done so already, please add your passport information to your ServiceReef profile. This will help us to streamline our trip processes as we work to move everything online. Please see the PDF for step-by-step instructions. Even if we have your passport on file from a previous trip, we will need you to add this information. | 8/20/2018 | Required |
| Background Check | A new background check is required for all trip participants who will be 18 years or older by November 24, 2018. | 8/20/2018 | Required |
Must have a valid passport that does not expire before May 24, 2019

Trip Participant must be 8 years and old
Apply for the trip and pay the $110 non-refundable deposit

Fill out all paperwork under the Forms tab

Create personalized trip page

Check the CDC website for updated information on recommended immunizations http://wwwnc.cdc.gov/travel/

Commit to attending 6-8 team meetings, including the debrief meeting after the trip returns

Participate in at least 1 local serve project with your team

Make sure 100% of all trip fees are submitted 10 days prior to departure
Fundraising Goal:
$1,400.00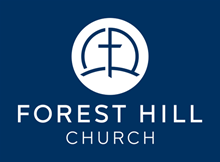 Contact Info
Alison Reilley
Share