Honduras Family November 2017
Nov 4 2017 - Nov 11 2017
San Lorenzo, HN
Opportunity Overview
Welcome to the November 2017 Forest Hill Honduras Family Trip page!
Our group from Forest Hill will be traveling to the San Lorenzo and Choluteca areas of Southern Honduras. Our partner, Honduras Outreach International (HOI), will be facilitating various work projects that benefit the overall health of those located in our partner villages. We will also interact with the local churches and residents in the area! Please join this trip or donate to help each of us go deeper in Christ as we follow His command to be His Church.
Trip Focus:
This is a FHC family trip and is open to families with children at least 10 years old. This team will serve alongside HOI, and facilitate children's VBS as well as participate in work projects that help the overall health of a family. Spiritual development is at the core of the HOI's mission and these opportunities are specific ways to build close relationships between the community and mission teams, in order to share the message of Christ's love. This trip will be led by  Shawn Sendler. This trip will be forming with leadership from the South Park campus and team meetings will be held in the South Park area.
If you have any questions, please email GoGlobal Trip Coordinator, Alison Gamble at Alison.Gamble@foresthill.org. 
All forms can be scanned and e-mailed to Alison.Gamble@foresthill.org, given to your team leader, or mailed to:
Attn: GoGlobal
Forest Hill Church
7224 Park Road
Charlotte, NC 28210
Stories Tell your story
Cost: $2,000.00
Application Fee: $110.00
| Milestone | Amount | Due Date |
| --- | --- | --- |
| Non-refundable Deposit—Due with application submission | $110.00 | 8/4/2017 |
| 25% Funds—Due 2.5 months before departure | $500.00 | 8/19/2017 |
| 50% Funds—Due 2 months before departure | $1,000.00 | 9/4/2017 |
| 75% Funds—Due 1 month before departure | $1,500.00 | 10/4/2017 |
| 100% Funds—Due 10 days before departure | $2,000.00 | 10/25/2017 |
| Name | Description | Location | Date | Required? |
| --- | --- | --- | --- | --- |
| Information Meeting | Before the team is finalized, lets meet and discuss the trip, need to know info, and pray for God to move in our team and in Honduras!! | Sendlers 5605 Edenfield Lane, Fort Mill, SC, 29707 | Jun 11 2017 2:00 PM - 3:30 PM EDT | No |
| Finalized Team Meeting- August 21st | First Team Meeting with our Finalized November Team | 5605 Edenfield Lane Fort Mill, SC 29707 | Aug 21 2017 6:30 PM - 8:30 PM EDT | Yes |
| Form | Description | Due Date | Required? |
| --- | --- | --- | --- |
| FHC Liability Waiver & HOI Forms | The FHC liability waiver and HOI forms must be completed for every trip, regardless of past participation | 8/4/2017 | Required |
| Background Check | Before you complete a new form - If you have traveled on a recent trip, or currently volunteer in the FHC Kids ministry, please email Alison.Gamble@foresthill.org so that we may verify if we have a valid background already on file. | 8/4/2017 | Required |
| FHC Parental Consent Form | This form is required to be signed and notarized by the non-traveling legal parent only. | 8/4/2017 | Required |
| Scanned Copy of Valid Passport | Before you submit a copy of your passport - If you have traveled on a recent trip, please email Alison.Gamble@foresthill.org and we will verify if we have a copy of a valid passport already on file. | 8/4/2017 | Required |
| HOI Doctors Release Form | This form must be completed and signed by your Physician. | 8/4/2017 | Required |
Valid passport that does not expire before May 11, 2018

Youth must be at least 10 years old and accompanied on the trip by a parent
Apply for the trip and pay the $110 deposit

Fill out the paperwork under the Forms tab

Create personalized trip page

Check the CDC website for updated information on recommended immunizations http://wwwnc.cdc.gov/travel/

Read the trip-specific book chosen by the trip leaders

Commit to attending all team meetings

Participate in at least 1 local serve project with your team

Make sure 100% of all trip fees are submitted 10 days prior to departure
Similar Opportunities
Fundraising Goal:
$2,000.00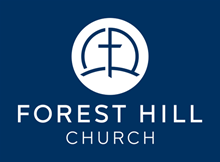 Contact Info
Alison Gamble
Share