Guatemala October 2017 Dental Clinic Trip- Waxhaw
Oct 22 2017 - Oct 28 2017
Guatemala City, GT
Opportunity Overview
Welcome to the October 2017 Forest Hill Guatemala Dental Clinic Trip page!
Our group from Forest Hill Church Waxhaw will be traveling to Guatemala City to serve with Lemonade International. This AIM partner is facilitating community development in Guatemala City by building deep relationships with the marginalized, identifying the inherent worth in each person, and finding sustainable ways for the community to take ownership in development efforts. Their programs include three academies, a business incubator that helps local businesses thrive, and community relief efforts that help to meet the urgent, unexpected needs of those who are most vulnerable in the community. Please join this trip or donate to help each of us go deeper in Christ as we follow His command to be His Church.
Trip Focus:
This team will specifically be serving Lemonade International by hosting a dental clinic and will be led by Doug Wolfe. 
If you have any questions, please email GoGlobal Trip Coordinator, Alison Gamble at Alison.Gamble@foresthill.org.
All forms can be scanned and e-mailed to Alison.Gamble@foresthill.org, given to your team leader, or mailed to:
Attn: GoGlobal
Forest Hill Church
7224 Park Road
Charlotte, NC 28210
Stories Tell your story
Cost: $2,000.00 due 10/12/2017
Application Fee: $110.00
| Milestone | Amount | Due Date |
| --- | --- | --- |
| Non-refundable Deposit—Due with application submission | $110.00 | 7/22/2017 |
| 25% Funds—Due 2.5 months before departure | $500.00 | 8/6/2017 |
| 50% Funds—Due 2 months before departure | $1,000.00 | 8/22/2017 |
| 75% Funds—Due 1 month before departure | $1,500.00 | 9/22/2017 |
| 100% Funds—Due 10 days before departure | $2,000.00 | 10/12/2017 |
| Name | Description | Location | Date | Required? |
| --- | --- | --- | --- | --- |
| Team Meeting #1 / Re-scheduled and combined with meeting #2 on July 30th. | This is our first official team meeting. We will get to know each other and cover important aspects of our trip! | The meetings will be at Doug's home. The address is 601 Copper Tree Lane, Waxhaw, NC. The neighborhood is McKinley Forest, off Lester Davis, South of 84. | Jul 30 2017 4:00 PM - 6:00 PM EDT | Yes |
| Team meeting #2 | We will continue to prepare our team and discuss our role in helping others. | 601 Copper Tree Lane, Waxhaw, NC, 28173. | Jul 30 2017 4:00 PM - 5:30 PM EDT | Yes |
| Team meeting #3 | We will continue to prepare and discuss cultural agility. | 601 Copper Tree Lane, Waxhaw, NC 28173 | Aug 20 2017 4:00 PM - 5:30 PM EDT | Yes |
| Team meeting #4 | We will cover team responsibilities and team unity. | 601 Copper Tree Lane, Waxhaw, NC 28173 | Sep 10 2017 4:00 PM - 5:30 PM EDT | Yes |
| Team meeting #5 / Serve event | This is an opportunity for our team to serve our local community together. | This will be our PACKING PARTY on OCTOBER 15th at my house, same time, same place. | Oct 15 2017 4:00 PM - 6:00 PM EDT | Yes |
| Packing Party | It is time to pack all of our gear and supplies! | 601 Copper Tree Lane, Waxhaw, NC 28173 | Oct 15 2017 4:00 PM - 5:30 PM EDT | Yes |
| Post Trip Meeting | This is our last official meeting to review our trip. | Doug's house 601 Copper Tree Lane, Waxhaw, NC 28173 | Dec 3 2017 1:00 PM - 3:00 PM EST | Yes |
| Form | Description | Due Date | Required? |
| --- | --- | --- | --- |
| FHC Waiver Form | The FHC liability waiver must be completed for every trip, regardless of past participation | 7/22/2017 | Required |
| Background Check | Before you complete a new form - If you have traveled on a recent trip, or currently volunteer in the FHC Kids ministry, please email Alison.Gamble@foresthill.org so that we may verify if we have a valid background already on file. | 7/22/2017 | Required |
| Scanned Copy of Valid Passport | Before you submit a copy of your passport - If you have traveled on a recent trip, please email Alison.Gamble@foresthill.org and we will verify if we have a copy of a valid passport already on file. | 7/22/2017 | Required |
| Lemonade International Liability Waiver | The Lemonade International Liability online form must be completed for each trip, regardless of past participation. | 7/22/2017 | Required |
Must have a valid passport that does not expire before April 28, 2018

Trip Participant must be 18 years or older
Apply for the trip and pay the $110 non-refundable deposit

Fill out the paperwork under the Forms tab

Create personalized trip page

Check the CDC website for updated information on recommended immunizations http://wwwnc.cdc.gov/travel/

Commit to attending 6-8 team meetings, including the debrief meeting after the trip returns

Participate in at least 1 local serve project with your team

Make sure 100% of all trip fees are submitted 10 days prior to departure
Similar Opportunities
Fundraising Goal:
$2,000.00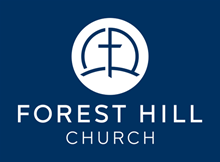 Contact Info
Alison Gamble
Share